Oct 30th – Dec 4th, via Zoom, led by Ken Holmes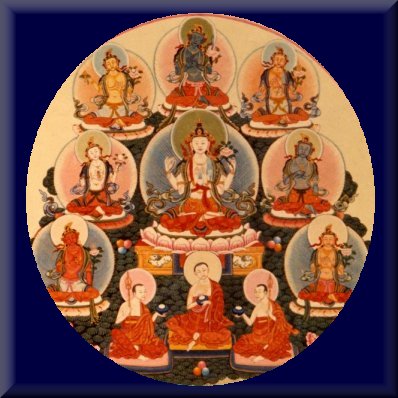 In previous courses this year, we have learned, in some depth, about Aspiration Bodhicitta and Practice Bodhicitta. The playlist of recordings of those teachings is here.
In this new set of five teachings, Ken will prepare people for taking the Aspiration Vow and we will take the vow together in the final session.

The preparation starts with and overview. It then focuses on Refuge, which is the necessary foundation for the vow, then on the details of each stage of the ceremony, explaining the deep significance of the common practices found in it, such as paying homage (prostrations), making offerings, purifying past karma and so forth. These insights into the why and hows of basic Buddhist practice will be useful for all dharma life, not just for taking the vow. In the final session, Ken will lead those who wish through the ceremony so they can formally enter the bodhisattva path.
Saturday October 30th: An overview of the course and a presentation of the commitments involved in taking the vow. We need to understand what makes it stronger and progress as well as what weakens it or breaks it, as well as how to repair any damage done to our mind by losing the vow. Ken will also give some « homework » in preparation for the following teaching (two weeks later) on Refuge.


Saturday November 13th: Taking Refuge
Only those who have taken Refuge may take the Bodhisattva Vow. The Vow is a commitment to achieve enlightenment (become a Buddha) in order to bring benefit all living beings. This is like setting out on a long journey to a new home. Refuge is like deciding on that destination in the first place. It touches deep on an awareness of where we invest time and energy, what we trust etc.
We will take Refuge together at the end of this teaching.
Saturday November 20th: The Inspiration & Aspiration behind the vow. Prostrations, Homage, Offerings and the Unburdening of Karma.
Ken will explore these first components of the Vow ceremony, showing how each is powerful in transforming who we are now by addressing what poisons our mind: pride, selfish attachment and entanglement with karma.

Saturday 27th November: The Remaining Components of the Seven Branches of Preparation
These are about learning to appreciate goodness in others and about our inner ways of relating to the presence of enlightened beings in the world and in our lives, as a remedy to our mind poisons of, jealousy, ignorance and laziness. Ken will also explore the profound meaning of « dedication. »
Saturday 4th December – New Moon
The Actual Ceremony
Ken will lead the group step by step as we receive the Bodhisattva Vow from the sacred representations on a shrine in front of us.
To book, please contact courses@khenpo.org. All courses are free of charge.