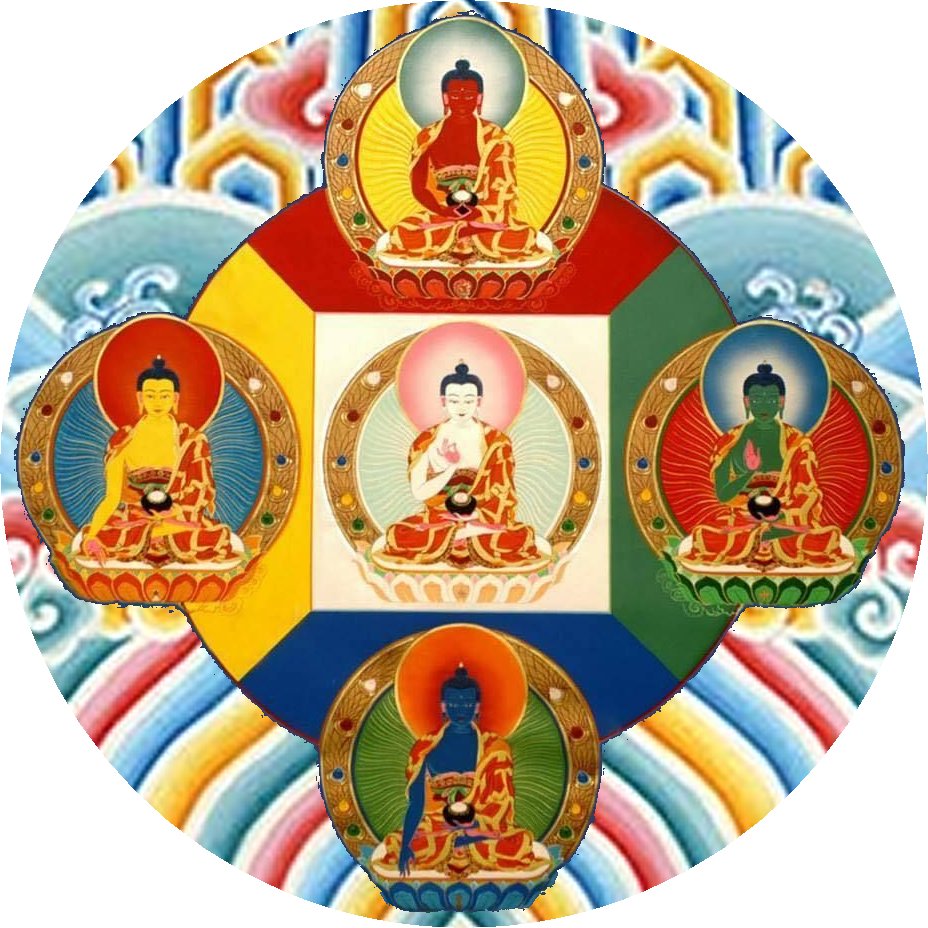 This series of 8 teachings is about the Five Mind Poisons, their characters and relationships with the elements, the cardinal directions in Vajrayana and the 'buddha families'. It follows on from the previous two weekends introducing the profound nature of the 5 elements.
Saturdays 19th & 26th Feb; 12th, 19 and 26th March; 9th, 23rd & 30th April (missing weekend is Easter).
All teachings 9.15 for 9.30 – 11.00 UK time.
Saturday 19 Feb: The five prime elements, the sixth element – consciousness – and buddha nature. This teaching is an overview of the importance of the elements in Buddhist practice, especially that of Vajrayana, and of their relationship to the enlightened ('buddha') qualities of unclouded mind.
Saturday 26th Feb: The East, the Water element, hostility, the Vajra family.
Saturday 12th March: The South, the Earth element, pride, the Ratna (jewel) family
Saturday 19th March: The West, the Fire element, attachment and possessiveness, the Padma (lotus) family
Saturday 26th March: the North, the Wind element, jealousy, the Karma (activity) family
Saturday 9th April: The Centre, the Space element, ignorance, the Buddha family
Saturday 23rd April: The Mahayana and Vajrayana approaches to transforming the poisons into amrita (nectar).
Saturday 30th April: Conclusion and summary
To register for these courses, please email kencourses@protonmail.com
Ken's courses are all gladly given free of charge: dharma is a gift for sharing. If you wish to express your appreciation, through dana, then please donate through Paypal to
ken@calm-and-clear.eu