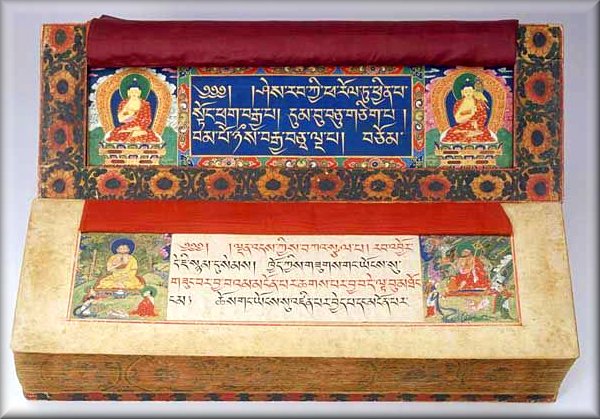 The 22 similes, from Maitreya's abhisamayalamkara, describe the bodhisattva path stage by stage, from beginning to end. This is a single teaching by Ken Holmes.
Saturday 16th September, 9.30 a. m. UK time over Zoom.
To register for this course and for further information, please contact kencourses@protonmail.com. Registrants receive support documentation.
Illustration: prajnaparamita text from the private collection of Chujé Akong Tulku.