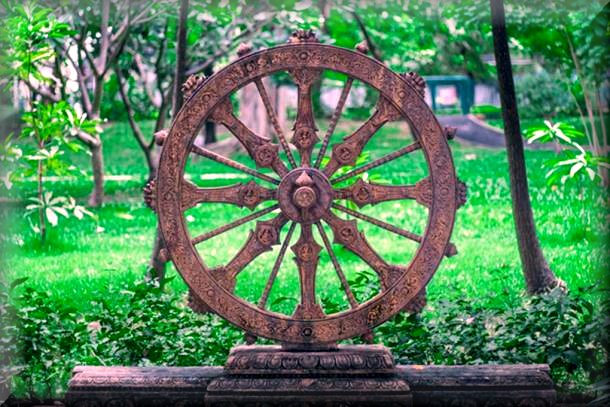 Saturdays April 22nd, 29th, May 13th 20th & 27th, June 10th & 17th, 2023.
This is a series of seven teachings on karma, interdependence and the paramita of right conduct.
Karma, cause and effect, is the central teaching of the Buddha. It is part of a broader understanding of interdependence and interdependent origination.
The nature of karma leads automatically to there being both helpful ways of conducting body, speech and mind as well as harmful ways.
On April 22nd, 29th and May 13th, we will explore Gampopa's teachings on karma, cause and effect along with his teachings on interdependence. On May 20th, we'll take a special look at the karma involved in shamatha meditation.
On May 27th, June 10th & 17th, we'll explore Gampopa's teachings on sacred commitments (vows) at a Sravaka and Bodhisattva level, with a brief peek at Vajrayana vows and samaya.
TEACHINGS 09.15 for 09.30 – 11.00 a.m. LONDON time
These teachings are open to all (see above) and are free of charge.
To register or make further enquiries: kencourses@protonmail.com
You may, if you wish, offer dana through Paypal to ken@calm-and-clear.eu