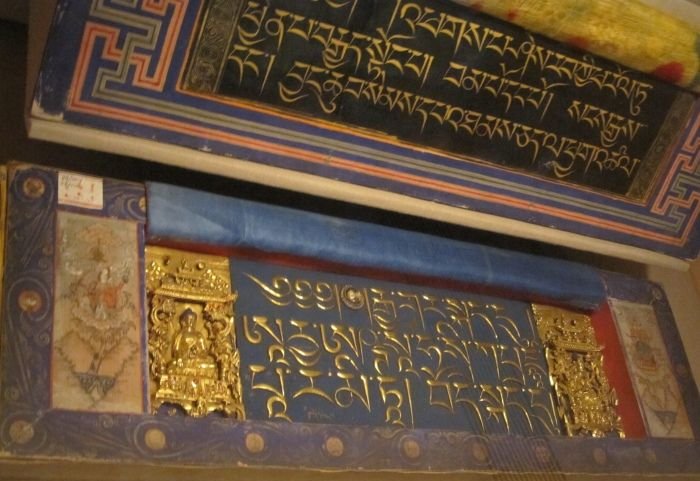 In 2023, we made our way through the first five of the famous six paramita. We enter the new year with at least six sessions on the final paramita, prajnaparamita, also known as the « perfection of wisdom ».
A more detailed programme is coming soon.
Saturdays 13th, 20th, 27th January and 10th, 17th and 24th February, 2024, 9.30 a. m. UK time over Zoom.
To register for this course and for further information, please contact kencourses@protonmail.com. Registrants receive support documentation.
Illustration: prajnaparamita text from the private collection of Chujé Akong Tulku.